THE BAY PSAs
More than 200 BGE Employees and Contractors Head South in Response to Hurricane Irma
Mobilized BGE resources are part of more than 1,800 utility workers from Exelon utilities aiding in power restoration efforts
BALTIMORE (Sept. 10, 2017) – More than 200 employees and contractors from Baltimore Gas and Electric Company (BGE) have been deployed to help restore electric service to customers affected by Hurricane Irma. BGE joins with its Exelon sister utilities—Atlantic City Electric, ComEd, Delmarva Power, PECO and Pepco—in making available more than 1,800 utility employees and contractors to assist with restoring electric service in areas of the southeast U.S. affected by the hurricane.
"BGE always stands ready to assist our peer utilities facing significant loss of electric service caused by major weather events, provided it does not compromise our ability to respond to emergencies within BGE's central Maryland service area" said Stephen J. Woerner, president and chief operating officer for BGE. "As part of Exelon, BGE and its sister utilities represent one of the largest contingents of resources being deployed to help restore power to customers affected by Hurricane Irma."
BGE and contractor crews have begun traveling south and will begin work as soon as the storm has passed and utilities assess damage. BGE employees and contractor crews will be supporting the restoration efforts of Florida Power and Light, Georgia Power and other utilities affected by the storm.
BGE, founded in 1816 as the nation's first gas utility, is Maryland's largest natural gas and electric utility. Headquartered in Baltimore, BGE delivers power to more than 1.25 million electric customers and more than 650,000 natural gas customers in central Maryland. The company's approximately 3,200 employees are committed to the safe and reliable delivery of natural gas and electricity, as well as enhanced energy management, conservation, environmental stewardship and community assistance. The company also has an estimated annual economic impact of $5 billion of output in its service area, supporting more than 9,500 local jobs and producing $923 million in labor income. BGE is a subsidiary of Exelon Corporation (NYSE: EXC), the nation's leading competitive energy provider. Like us on Facebook and follow us on Twitter, YouTube
The 129th Annual Baltimore City Fire Fighters
Widows & Orphans Charitable Golf Classic
Monday, September 25th
8:00am
Mountain Branch Golf Club.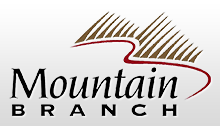 To enter call 410-234-0734 or
email Russell at redman41058@yahoo.com.
Send your PSAs to: